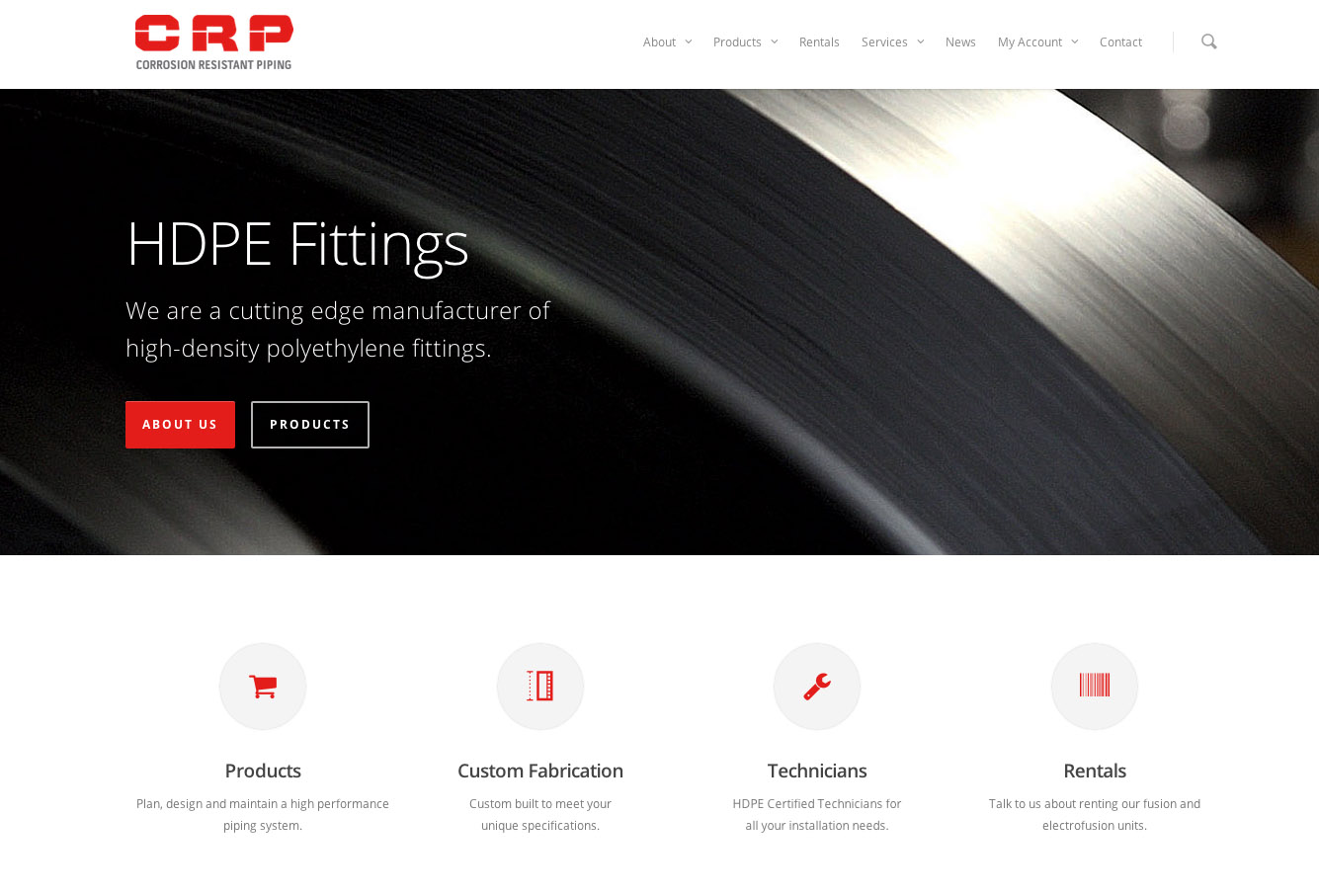 Today is a big day for us here at CRP Products and Manufacturing. After months of hard work, we are excited to finally release our new website and updated corporate image.

Check out our ecommerce type function and shopping cart that makes it easy for customers to find exactly what they need, from HDPE pipe and fittings available in ½" – 63" diameter, to mechanical couplings, rental equipment and much more.

Our new website is responsive, mobile friendly and has great search capabilities. We've also gone social! CRP now has a presence on Facebook, Youtube, LinkedIn and Google Plus. We hope you follow us there, and look forward to interacting with you. If you have any feedback, don't hesitate to leave a comment here, fill out our customer service survey, send us an email, or give us a call.

Thank you to Urban Video, Kyle Loranger Design and Foresight Support for helping us realize our vision.