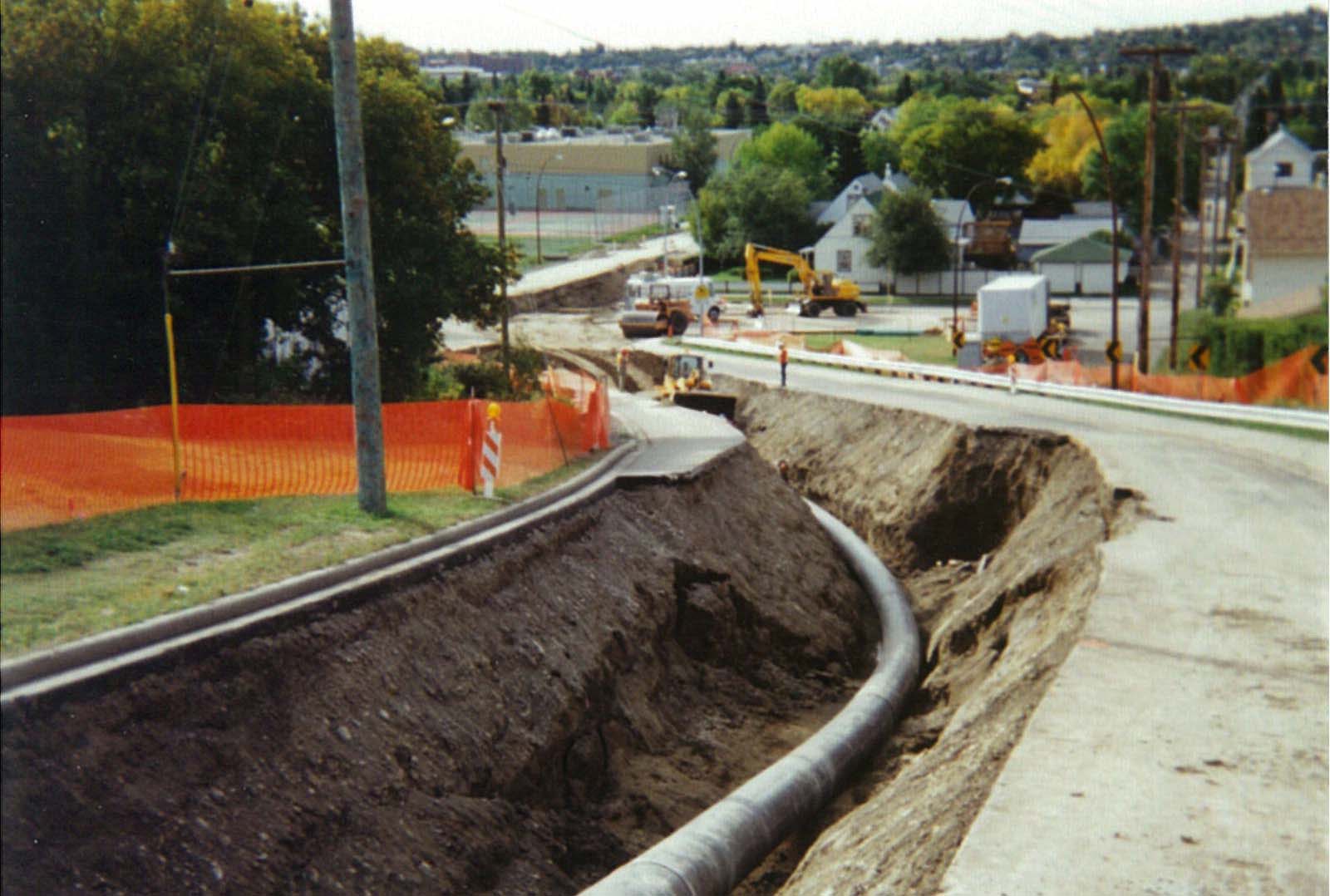 Wood pipe, cast iron, AC pipe, ductile iron – what do these have in common? They are the water mains of the past, today's highly engineered PE resins make HDPE one of the most suited products for water mains.
HDPE pipe is leak-free, with fused joints, light weight, flexible and cost effective for transportation and installation. HDPE pipe has the lowest life cycle cost when compared to other systems (refer to paper by CSIRO Life Cycle Analysis of Water Networks)
Check out pictures of water main project CRP did for the City of Calgary.